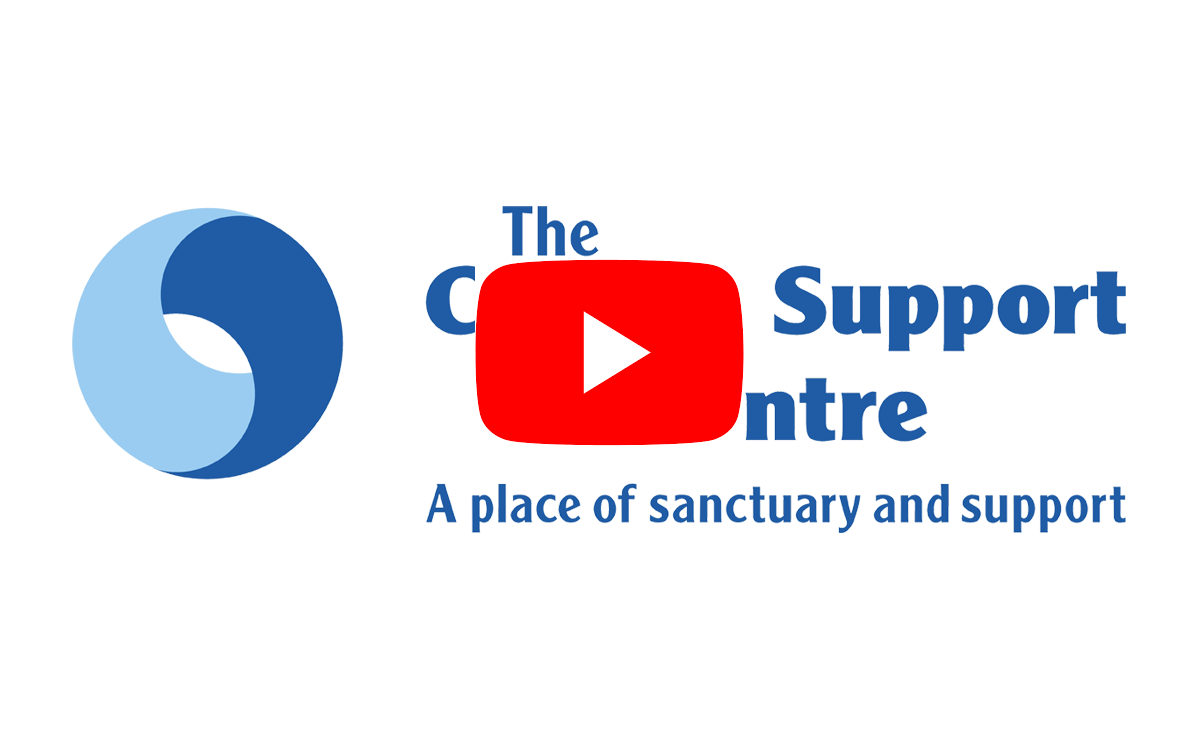 Hi there everyone

How are you all doing? Some things changing now and more places are opening up, but at present we do not have plans to open the Centre. But we are still here to help and support you if you need us. Please just get in touch. Reply to this email and let us know if there is anything we can do to help.

Now to let you know what is happening at the virtual Cancer Support Centre!

Check out our new Menu of Services by clicking here which you can download and keep on your laptop, Ipad or tablet.

I hope you have all found our Youtube Channel CSC Help Yourself where you can find recordings of some of the amazing talks we have had, yoga sessions to try, Tai chi, nutrition videos and recipes, as well as things you can use to help you at home. If not then check it out now by clicking here.

We have some exciting talks coming up via Zoom (accessible by clicking here). All you need to do it click the link on Monday at 3pm and join the fun.


June 15th: Nutrition with Kate - looking at The Benefits of Eating More Alkaline Foods.
June 22nd: Sleep! - Roy Poller
June 29th: Photography simple tricks - Luke Dillon
July 6th: Feelings. What are they and how they affect behaviour (and how to get past them). - Mo Bury
July 13th: Kate Nutrition part 3
Full details of these and more are all on our website Latest News page (that you can access by clicking here) and on Facebook page @cancersupportcentre (which you can access by clicking here) so please keep in touch and check out the link above regularly.

On a Tuesdays at 11am we have a chance to meet up for a Coffee &amp Chat - bring your own coffee!! Join us at 11am by clicking here and see who else has popped in. A great chance to catch up with friends - arrange to meet up there!

On Fridays at 11.45am we have a Relaxation session with Roy. Spend 30 minutes at the beach, in a woodland glade, or by the river and feel really refreshed. Please click here to join.
Have you checked out Digikick? They shared a session on staying safe on the internet, including what makes a safe password check this out by clicking here

Coming Up:

Quiz Time - Friday 19th June and 3rd July - You do need to book your place to get the link and we are only asking a minimum donation of &pound4. Please click here to book your place now.

"Great fun and I even got some questions right!"
"I like that it is only an hour long and I can still do other things afterwards"
"Simple and great fun thank you"


Income and fundraising at the Centre has fallen dramatically and if we are to survive and open the doors of the Centre again, then we all need to put our thinking caps on and start fundraising. Is there anything you can do? Coffee morning with your friends, virtual evening out?

Our new Virtual Fundraising Team are looking at various things, and we need you to get in touch if you want to join in!!
Setting up a Virtual Book Club. Watch out for details.
Making and selling washable facemasks, so if you can sew, or have some clean cotton material others can use then get in touch for more info.
A CSC Recipe book - do you have recipes that you use regularly and would share with others in a book? Get in touch or simply send them in.
Next Newsletter coming soon

Exciting news: CSC App: watch out for details. Quick links to our support via your phone.

Thank you for your time and I hope you will be able to join in some of the things we are doing.

It is always lovely to hear from you so please get in touch.

Stay safe

Jackie Price
Centre Manager